ARTICLES
October 2016 - "Rainbow Streams of Forever More" - Message from the Goddess Mother
September 2016 - "Blossoming of the Golden Rose" - Message from the Goddess Mother
August 2016 - "A Day to Remember" - Message from the Goddess Mother
July 2016 - "A Family of Heart" - Message from the Goddess Mother
June 2016 - "Remembering The Wonder of You" - Message from the Goddess Mother
May 2016 - "The Gift of the Golden Rose" Message from the Goddess Mother
April 2016 - "The Heart Blossoms" Message from the Goddess Mother
March 2016 - "Acceptance, A Jewel of Promise" Message from the Goddess Mother
February 2016 - "Chanulanaha, from my heart to yours" Message from the Goddess Mother
January 2016 - "The Wonder of You" Message from the Goddess Mother
December 2015 - "The Greatest Gift" Message from the Goddess Mother
November 2015 - "Whispers of the Heart" Message from the Goddess Mother
October 2015 - "A Vision of Hope" Message from the Goddess Mother
September 2015 - "Flavor your Life with Joy" Message from the Goddess Mother
August 2015 - "A New Perspective of Life" Message from the Goddess Mother
July 2015 - "The Flow of Life" Message from the Goddess Mother
June 2015 - "The Circle of Heart" Message from the Goddess Mother
May 2015 - "Golden Bridges of Light" Message from the Goddess Mother
April 2015- "The Dream Becomes Our Reality" Message from the Goddess Mother
March 2015 - "The Golden Seed of Truth" Message from the Goddess Mother
February 2015 - "The Radiance of your Heart" Message from the Goddess Mother
January 2015 - "A New Chapter Begins" Message from the Goddess Mother
December 2014 - "The Dance of Life" Message from the Goddess Mother
November 2014- "HARMONY, The Key To Riding The Waves Of Change In Grace" Message From Goddess Mother
October 2014- "A Time to Remember" Message from the Goddess Mother
September 2014- "Sweet Peace" Message from the Goddess Mother
August 2014- "The Lightness in Heart, a Recipe for Living in Joy" Message from the Goddess Mother
July 2014- "Grace, The Way of the Heart" Message from the Goddess Mother
June 2014-"Tasting the Sweetness of Life" Message from the Goddess Mother
May 2014- "Hope Shines Brightly" Message from the Goddess Mother
April 2014- "The Sparkle in Your Eye" Message from the Goddess Mother
March 2014-"A Flower Blossoms" Message from the Goddess Mother
February 2014- "The Golden Flow" Message from the Goddess Mother
January 2014-"A Time of Promise" Message from the Goddess Mother
December 2013- "A Greater Vision" Message from the Goddess Mother
November 2013- "A Sacred Quest" message from the Goddess Mother

October 2013- "Embracing the Light"

September 2013- "A Message of Love from the Goddess Mother"

August 2013– "Living in the heart, How to live in Heart Consciousness"
July 2013– "Gaia our sacred home, a New Beginning"
June 2013- "Language of Love, Ancient keys of Promise that can unlock your potential"
May- "My Personal Eden"
MEDITATION JOURNEYS
Goddess Mother Temple Journey-Sacred Heart, Healing the Heart
Goddess Mother Temple Journey- Clarion Call, Message From The Goddess Mother in Language of Love
Goddess Mother Temple Journey, The Sacred Self
Goddess Mother Healing Temple Journey
Goddess Mother Temple of Illumination Journey-"Gift of The Golden Cake of Love -Chanulanaha"
CLASSES
"Healing in the Radiance for You and Your PETS"!
Radiance is so gentle, and loving and yet so powerful in bringing about harmony and well-being.
You will love it and so will your pets
"Language of love, Ancient Keys to Unlock Your Potential".
Learn how to use the sacred Mantra Chanulanaha to bless you, your life, and the world. Experience a journey to meet your authentic self, make a conscious heart connection and open gateways to further expand awareness of your unlimited potential. This class is a joy bringer!
"Your life Purpose"!
Learn and remember Ancient Breathing, the way your soul breaths. Take a "Journey to the Hall of Records" to discover and align more fully with your soul purpose. Release all that is no longer relevant to your life purpose. Feel the joy of being aligned and in greater awareness of your sacred truth and purpose.
"Your Radiant Heart"
Open up your heart to receive and embrace the light. Experience healing of your heart wounds, broken relationships, grief, feelings of separation, and a release of blocks to being open to giving and receiving love, to living in joy and attracting divine ideal relationships.
Deepen your heart connection, by aligning and attuning your frequencies to accept and understand in greater awareness the messages of your heart, allowing you to more easily follow the source of wisdom that is guiding you. Being centered in your heart is the greatest of joy!
"Dream your New Reality"
Learn how to create in Joy, focusing on the dreams of your heart.
Take a journey to a place where dreams do come true, experience the joy of living in your dream as it manifests before you. When you are joy, in that beautiful vibration and frequency, focusing on the dreams of your heart, your life will change in amazing ways. This class is a joy bringer! Chanulanaha blessings!
"The Golden Key to Loving You"
Take a Journey to the Golden Pyramid of Illumination and discover pathways to remembering your sacred truth. Align with your sacred self in your quest for your authentic truth. Feel the essence of your sacred self, radiating unconditional love and acceptance. Bath in the bliss of forever lightness and receive your Golden Key. Truly an experience of joy!
"Your Inner Vision "
Discover pathways to your inner vision.
Enjoy a Journey to the Goddess Mother Temple of Illumination where you will:
- Swim in the Pool of Golden Waters feeling the unity, support and unconditional love of heart.
-Gaze into The Golden Looking Glass, allowing yourself to open your consciousness to see the bigger picture of you and your plans for this life.
-Walk in the Goddess Mother's Garden of Roses and receive a priceless gift.
This Class is a celebration of the wonder of you.
"Jewels Of Heart"
Discover the inner pathways to your jewels of heart. Open to the treasury in your heart, which is filled with gifts and abilities. Learn how to access these jewels, and to develop their use to bless yourself, to elevate your consciousness and to create the life you have always dreamed of. This class is a dream maker.
"Living in the Flow"

Discover and experience how to align more fully within the Golden Flow. Receive tools that will assist you with having a greater connection to your divine nature, empowering you to open up to the conscious designing of your life experience.
Begin to recognize the wonder of you.
Dancing in Joy
Open Your Connection to joy. Recognize your sacred attributes. Take a Journey to the Goddess Mother Temple and enter the Golden Rainbow Falls, where you will bask in the midst of these sacred waters, dancing in joy with bubbles of bliss. Experience the love of the Goddess Mother as she gently guides you on a path of discovery of your divine nature. Truly a sweet experience!
"The Sparkle in Your Eye"

In this fun class, you will have the opportunity to observe the sacred moment of your birth, feeling the sweet connection of heart. Witness the love of the blessed ones who come to celebrate you as your life journey begins. Experience the love of the Goddess Mother as she holds you in her arms, igniting the sparkle in your eye, opening pathways to remember your divine nature. This experience will change your life, truly a joy bringer!
"Journey to the Sacred Heart"
Take a Journey on pathways into the Sacred Heart, where you will feel the connection to the source of wisdom that lies within, feeling unconditional love, peace and serenity which is your birthright to experience and know. Experience being in the heart, connecting to the wisdom presence within. Open up pathways to living in the heart. Begin to develop Heart Consciousness, where life can be experienced and expressed in grace and joy.
Enjoy this amazing experience of joy! Chanulanaha blessings.
"FREE TO BE"
Learn how to release much of what is blocking your true vision of purpose and self. Open to a new empowering perspective of you and your life.
Take a Journey to the Goddess Mother Temple, experiencing the Radiance of the Heart as you witness the creation of your golden map for your plan and purpose for this life .Begin a new chapter in the new story of your life, embracing more of your sacred truth and purpose. Open to the dreams of your heart.
"CRYSTAL MAGIC"

Learn about crystals and how they can help you in Tasting the Sweetness of Life. Take a Journey to a beautiful Garden where crystals grow in the sacred waters of the rainbow fountains.Choose your own special crystal as a gift. It will be blessed specifically for you. Learn how to use your crystal to assist you in your life. Experience the magic of crystals in your life as they raise your awareness of the rainbow streams of forever lightness. This is truly a sweet experience.
"GRACE, THE WAY OF THE HEART"
Take a journey to connect at a very deep level with your heart mind, allowing this imprinting to create a clear pathway for you. Experience flowing in grace within the Crystalline Waters of the Sacred Pool of Grace feeling uplifted within the sacred flowing essence that is your truth. Receive a loving attunement to Heart Consciousness within the Golden Rose Heart Crystalline Chamber, which will assist you in recognizing the heart mind's guidance as you develop a greater awareness of your divine truth.
Receive a sacred gift that you will treasure always. Truly a sweet experience!
"LIVING IN A GARDEN OF JOY"
Take a Journey to the Garden of joy and experience the seeds of your heart blossoming before your eyes. Take in the wonder of the sweetness of a joyful heart and learn how to express this in your life. Become acquainted with a sacred tool that will enable you to align with the song of your heart. This class is truly a joy bringer.
Class "11 MINUTES OF MAGIC"
This will be an amazing opportunity for you to raise your vibration and frequency!
Learn how to implement a sacred tool to manifest the dreams of your heart.
Experience a journey to a place that will instill pathways of illumination.
Enjoy the sweetness of peace as you create magic in your life!
Class "A TIME TO REMEMBER"
Take a journey to the Hall of Records to witness your Book of Life.
Begin to expand your sense of self recognizing your sacred truth.
Experience a heart connection that will help you to remember your divine nature.
This class is great fun and very illuminating!

The Abundance Factor Series: SEMINARS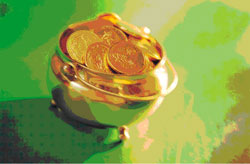 FREE CLASS ON DEMAND AVAILABLE 24/7 (reg. $33)
CLASS 1- Ancient keys to activating your flow of abundance
Would you like to be abundant? Would you like to experience plenty instead of scarcity?
"Ancient Keys to activating your abundance flow" is the class for you. This innovative approach to abundance has never been taught before.
Because this material is so valuable, I am offering this class for FREE.
Enjoy and begin to tap into YOUR abundance flow. Chanulanaha
Testimonials: Can dreams come true?
Here is what others experience in less than 2 months of applying this sacred tool.
T.R. – after being out of work for over a year found employment in her field
J.B. – after graduating as a Registered Nurse, others told her no one was hiring nurses, she was hired at the hospital that she desired
S.D. - has a love of fitness, was asked by her mentor, a famous fitness expert, to be a part of an elite group of athletes that were filmed for a new fitness DVD series that will soon be marketed throughout the world
Click on the link below to listen.
Ancient Keys to Activating Your Abundance Flow
COMING SOON in the Abundant Factor Series:
CLASS 2- Creating your flow of Abundance
CLASS 3- I am Abundant, Mastering Abundance
Listen to Jan Diana on Your Happy Place Radio and enjoy a guided meditative journey!
Understanding Serenity with Jan Diana on Talkshoe.com


click here for free download(29.4 MB)
(right click & save target)

LENGTH: 42 MINUTES

click here for free download(43.7 MB)
(right click & save target)

LENGTH: 47 MINUTES

click here for free download (38.2 MB)
(right click & save target)

LENGTH: 55 MINUTES

click here for free download (29.4 MB)
(right click & save target)

LENGTH: 42 MINUTES

click here for free download(23.4 MB)
(right click & save target)

LENGTH: 33 MINUTES
+1-510-364-6605